Welcome to The Weekly Feed!
It's a one hour specialty show hosted by Kyle Meredith from the WFPK studios in Louisville, KY. We find the newest, best, and most discussed tracks making waves across the net and compile them all into a mixtape bent on keeping you up-to-date.
Scott Hutchinson of Frabbit fame sat down with Kyle Meredith to dig into the band's new EP, as well as this year's full length, Pedestrian Verse. The two also compare Scottish whiskey to Kentucky's famous export, accents, and colloquialisms.
The Setlist is a new weekly series focusing on Louisville musicians and airing on NBC affiliate WAVE 3. For episode 2, we talk with Coliseum's Ryan Patterson about their upcoming Louisville date and new record, Sister Faith.
A great week for new music from established acts and discoveries alike. It's nice to hear the return of Broken Bells, back with a Bee Gee's sounding sophomore run. Get your groove on as Mike D of the Beastie Boys remixes Portgual. The Man and Ms Mr covers LCD Soundsystem. And don't miss the Vampire Weekend interview, especially since we compare their catalog to the Indiana Jones movies.
I' m fairly certain that this episode is the first episode where we spend as much time talking about non-musical bits as on the actual news. For instance, the subject of Billy Corgan potentially buying TNA Wrestling sends us off into WWE geek talk for much longer than should be allowed.
And then there's the bit about Lady Gaga performing in space? Are we kidding? Of course not. We're only wondering if the jokes on her and it's a one way ticket.
Also, Rod Argent of The Zombies shares his thoughts on Eminem sampling Time Of The Season, Morrissey picks the voice of his audiobook, and we try to incite a rap battle between Fiona Apple and Panic! At The Disco.
Josh Homme sat down with Kyle Meredith backstage at this year's ACL Festival to discuss his latest LP, Like Clockwork, it's comparison's to earlier Queens material, and how he's keeping the big rock torch alive.
The Setlist is a new weekly series focusing on Louisville musicians and airing on NBC affiliate WAVE 3. Our first episode focuses on Kaleidico and their new album, Free Falling Waltz.
I'm amazed at how many covers were posted this week.  From the unsurprising tributes to Lou Reed (Twin Shadow on this episode) and Elliott Smith (we have a great one from FIDLAR), to the unexpected (Tears For Fears covering Hot Chip, Colin Meloy covering The Kinks), and the unexpected by not surprised (Flaming Lips covering Tame Impala).  It's on in here as well as our sit down with Arctic Monkeys!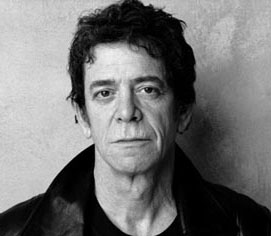 This week, we turn the entire Music News Show over to Lou Reed. The Velvet Underground co-founder and godfather of punk passed away at 71 earlier this week and the entire music and art community felt the blow. Erin Keane and Gabe Bullard join Kyle Meredith to share Lou memories and discuss his importance.
ALO stopped to talk with Kyle Meredith during this summer's Bonnaroo about their newest disc, Sounds Like This, giving into their jam side, experimenting on stage, a future live disc, how their side projects relate to their main gig, and what happens next.
An interesting lineup awaits your eager ears.  The Flaming Lips give a tribute to the movie Ender's Game, Father John Misty surfaces on a Botany track, and Sun Kil Moon give another beautiful reading. And don't miss the unforgiving rock of White Lung, Squarehead, and The So So Glos.  Plus, Kings of Leon are in the interview chair!  Lots to take it, so stop wasting time and hit play.